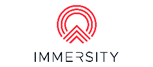 IoT- Enabled VR Innovation To Enhance Defence Capability
What They Said
"BAR Directors provide me with affordable strategic planning and defence and security sector guidance as part of my Advisory Team. Together they have increased my confidence in setting an ambitious yet credible business vision and aspiration. This has strategic impact yet is founded on pragmatic and immediate steps to increase customer proximity and influence technology development. I hope to build the relationship over the next 3 years to accelerate investibility and increase Immersity's strategic value."
– Hugh Sullivan, CEO

The Challenge
Facilitated through the IoT Accelerator, Immersity had identified the opportunity offered by defence innovation challenges but lacked the experience and domain expertise to seek real traction.
Recognising the need to understand the user perspective and the concepts of use, the Immersity team needed to better seek out the applicability of their innovative VR solution and its associated relevance to the defence ecosystem. This includes opportunities within mission-rehearsal, training and supply chain delivery scenarios across the defence and industry centres of innovation.

The Approach
BAR offered insight to create the right strategic alignment between the capability, challenge and business opportunity. This helped to select the best of the choices matched to the longer term strategic objectives of the business and the associated need to secure new investment as a result. This was facilitated by BAR's access into the sector supported by an appreciation of the influences involved and a robust approach.

The Value
Working in collaboration with the Immersity team, BAR applied its knowledge and expertise to:
Assess the potential and maturity of the proposition in terms of current defence innovation challenges;
Guide on the right approach against which an appropriate investment strategy could be considered to underpin the opportunity;
Provide the right ecosystem introductions to determine an effective engagement strategy;
Improve senior management planning to take advantage of the right near-term market opportunity to support the business growth strategy.