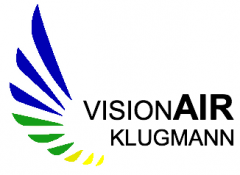 Getting a clear view to funding
What They Said
"BAR became my immediate Senior Management Team and allowed me to make more informed and balanced decisions. They prompted and challenged but primarily took responsibility for strategic planning, market making and commercialising the innovation. I completely trust them and look forward to continued valued support as I develop my business. I would not have secured the significant funding from Innovate UK without them"
– Dirk Klugman, Managing Director, S&AO Ltd

The Challenge
Led by a world leading physicist, S&AO Ltd. had secured €1m of EU funding to develop a revolutionary atmospheric sensing system. Their challenge however was to secure new funding to further develop the technology and to take the product into the defence market.
Specifically, S&AO needed support with strategic planning and financial consultancy to build a robust investment case to secure external funding, along with specialist resources to incorporate marketing, commercial and procurement expertise.

The Approach
The BAR approach rapidly provided business confidence and a framework upon which to strategically develop the business.
The broad range of specialist BAR expertise secured funding across 2 project phases of £260k
Clear and significant business cases are now developed that cover use cases in the UK defence market and more broadly in the weather forecasting, airline operations and highways management commercial sectors.

The Value
As part of the UK Government Growth Accelerator programme, BAR Associates were engaged to directly design a comprehensive business plan and conduct an IP audit to assess the value of the technology assets.
Using their A3 Methodology and the associated Strategic Value Matrix (SVM) and Financial Lifecycle (FLC) modules, BAR quickly identified key strategic growth objectives and target customer market focus.
Early focus was placed in the UK where the call for high value technology innovation is prominent, this being driven through BAR's connections with Innovate UK and the UK Defence and Security Innovation Hub.
The business plan quickly materialised and the FLC output identified finance routes with Innovate UK to fund a Phase 1 Proof of Market project valued at £80K and a Phase 2 Proof of Concept project valued at £180k.